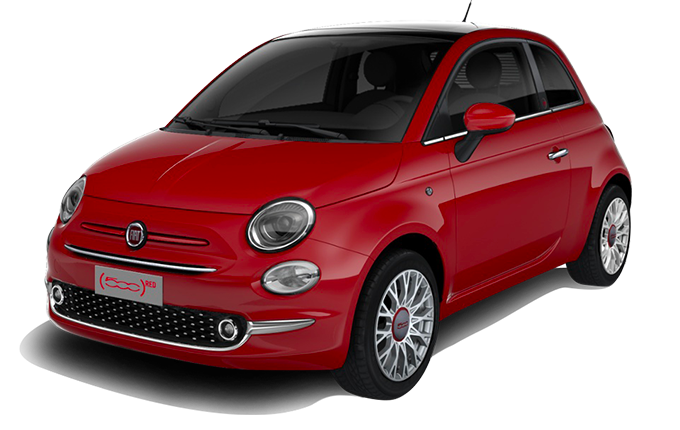 POP CONNECT
POP
new Fiat 500 come directly off the most fashionable runways.
There's a lively chequered pattern with different coloured trim, and a new, burgundy leather with blue inserts
the new seats are made with even more ergonomic materials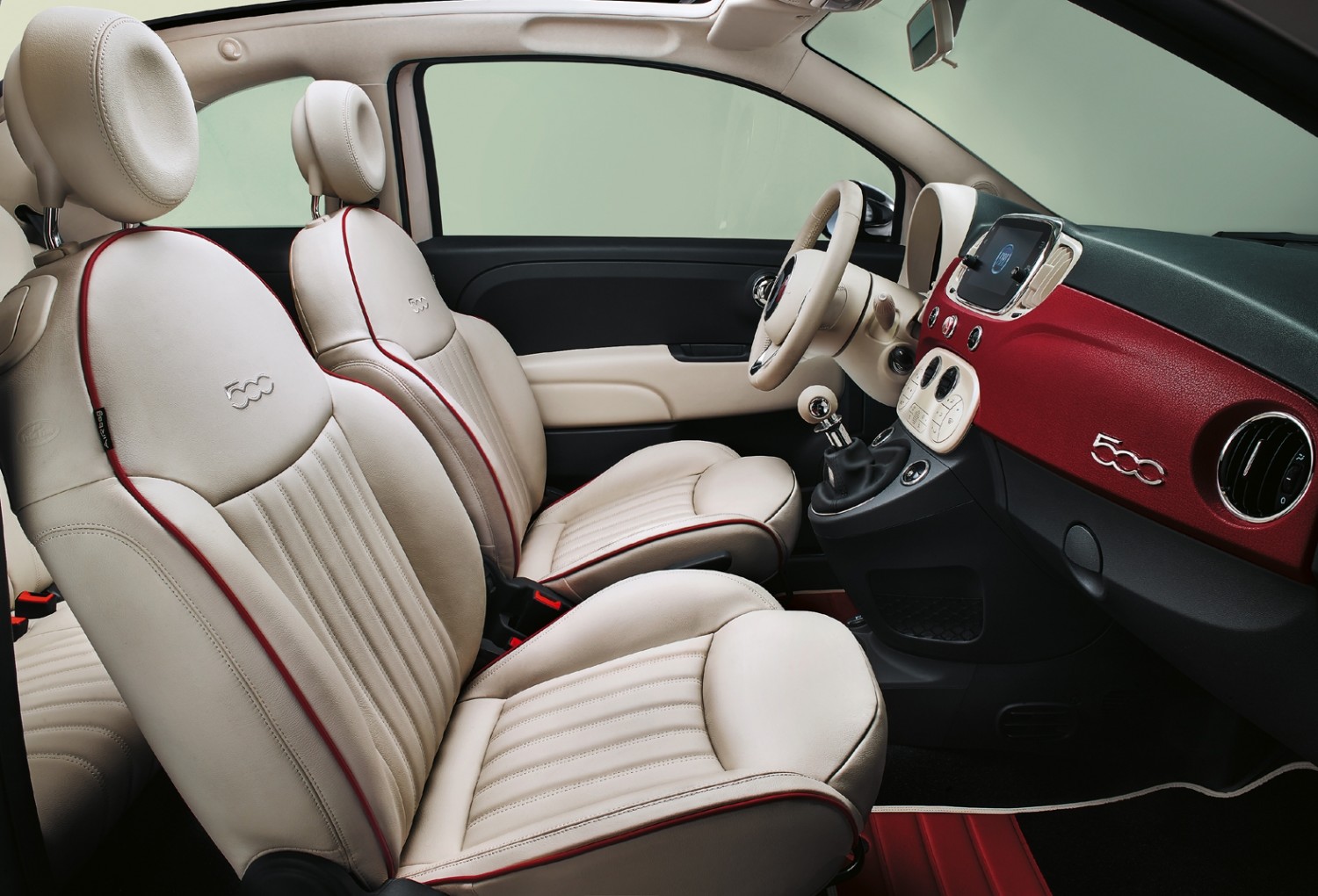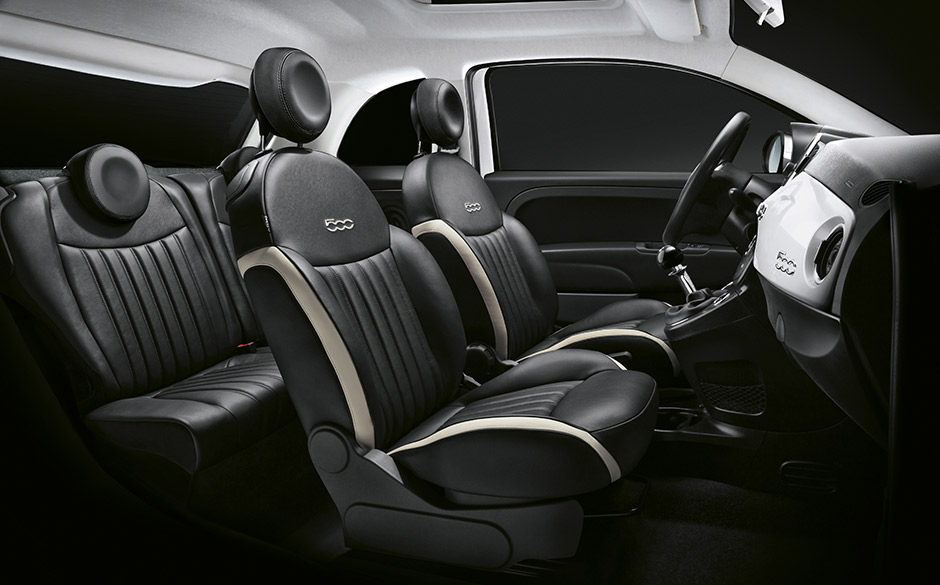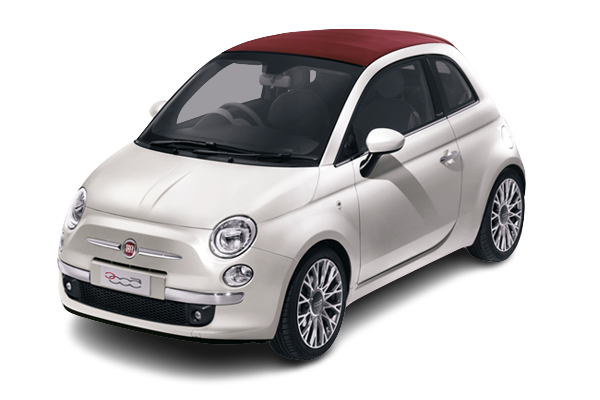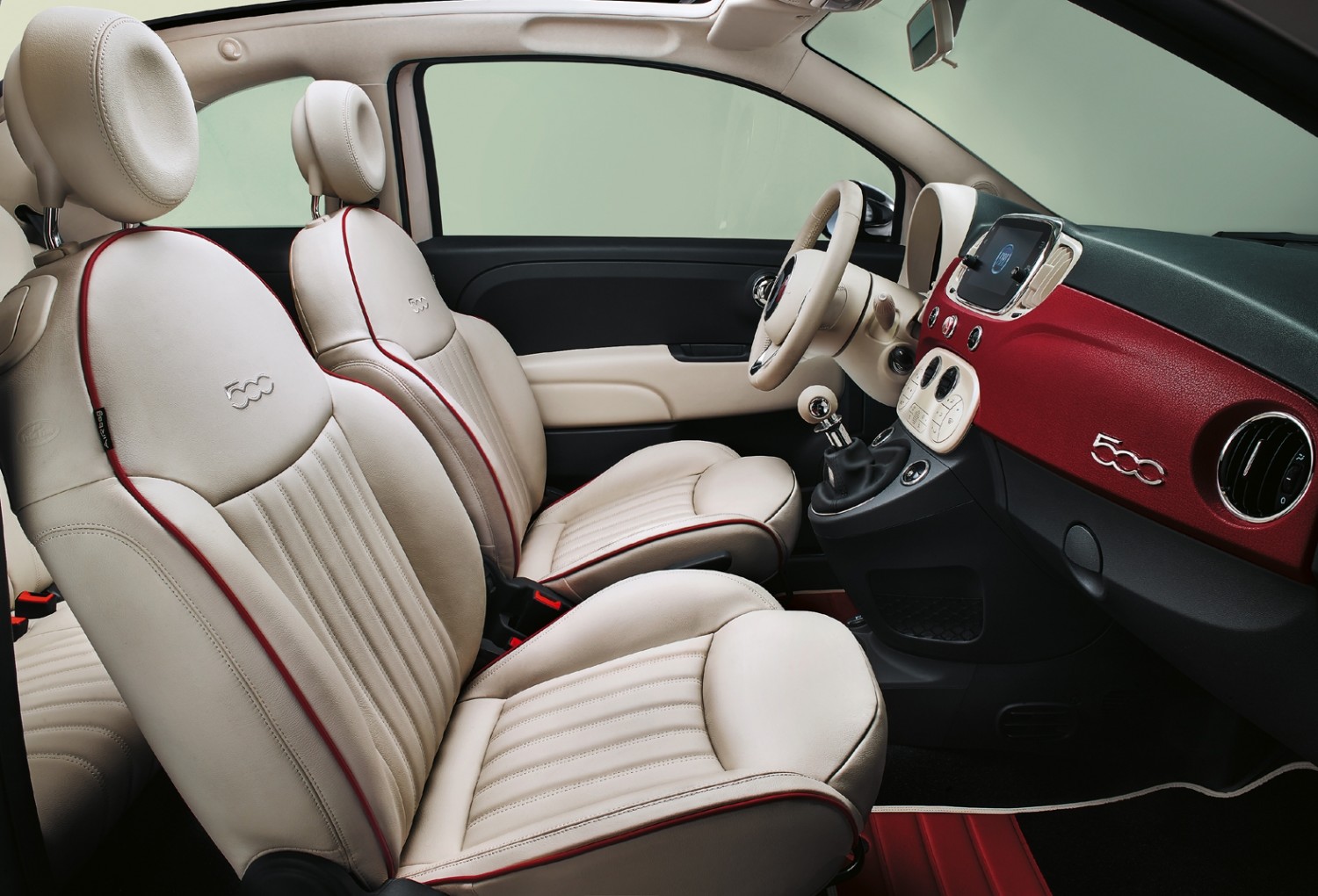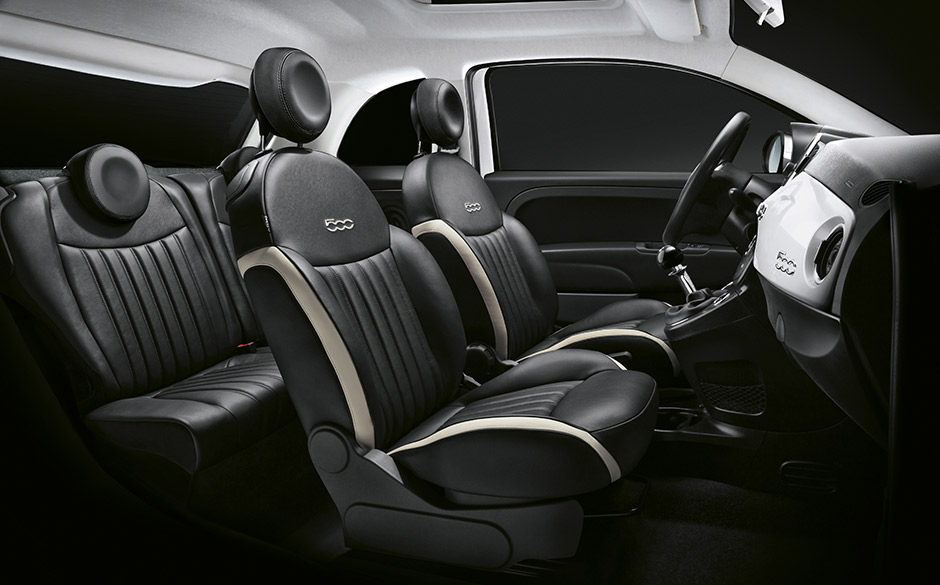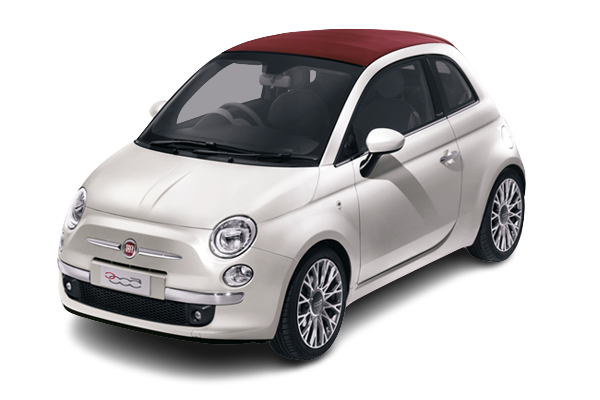 CONNECT
Dedicated interiors with "flashy" seats and silver matt dashboard
7" HD Touchscreen Radio with Apple CarPlay™ / Android Auto™ connectivity
Cruise control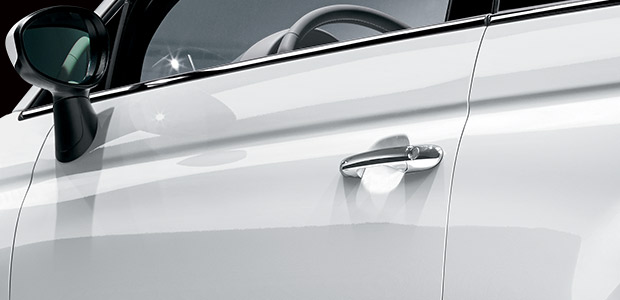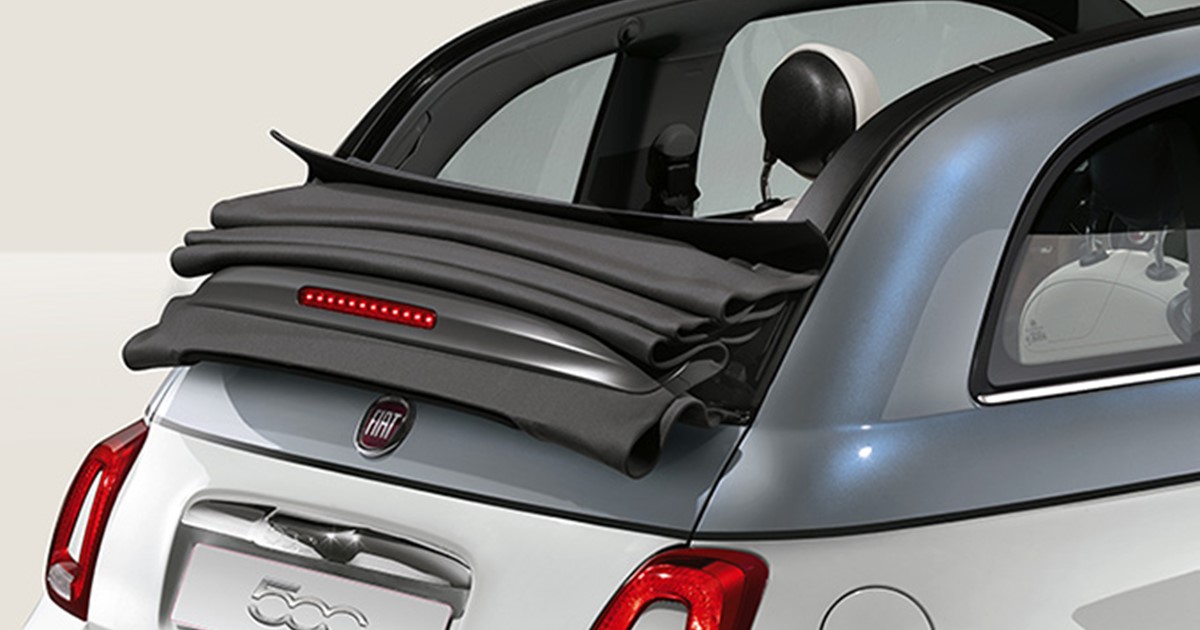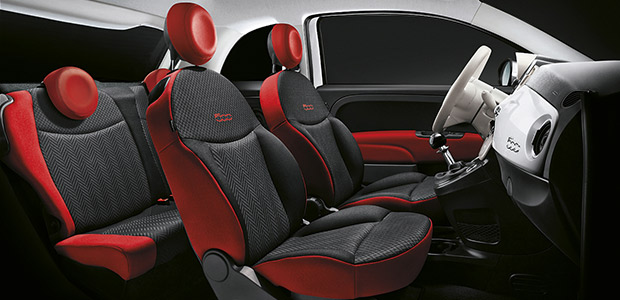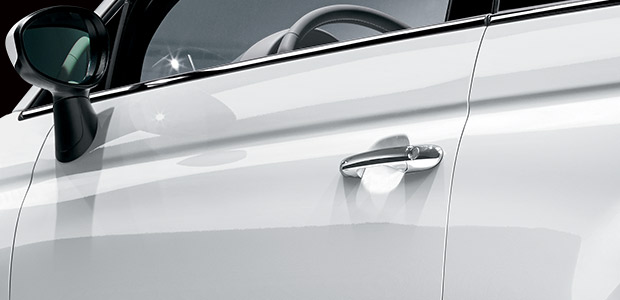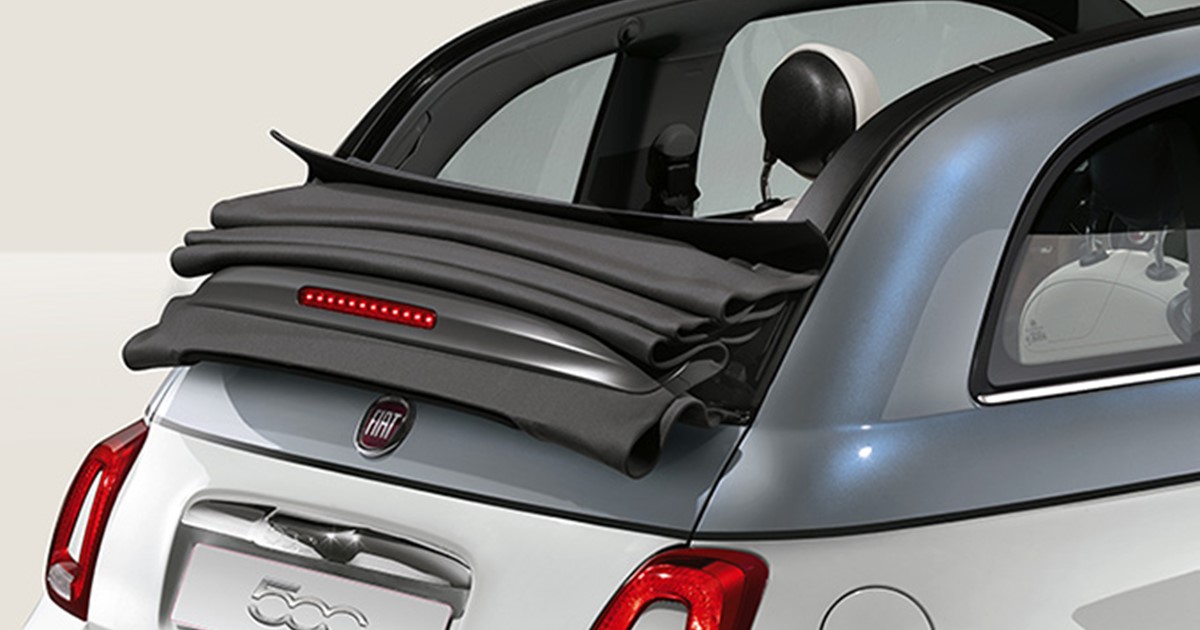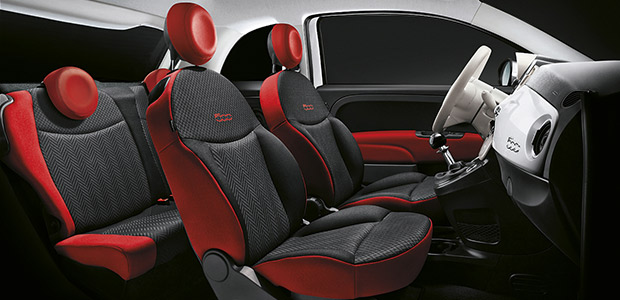 500C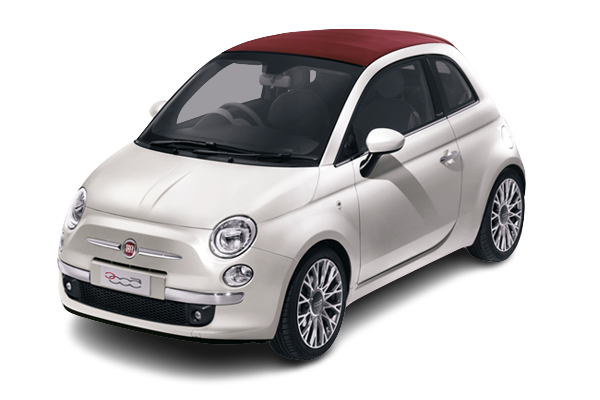 SPORT
SPORT
Dedicated interiors with Sporty seats and matt grey dashboard
TFT digital cluster 7'', Uconnect™ 7'' radio DAB with CarPlay™/Android Auto™
16'' sporty alloy wheels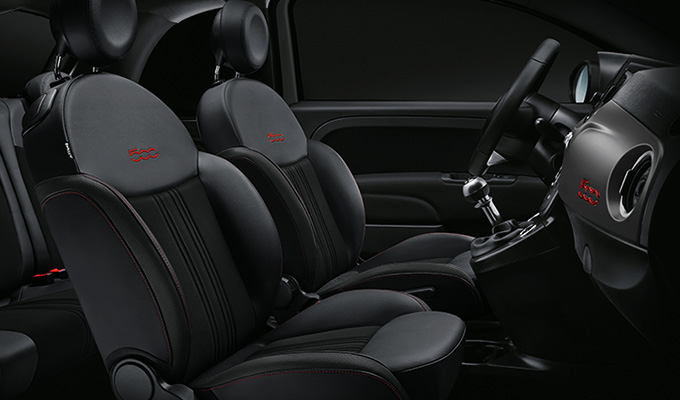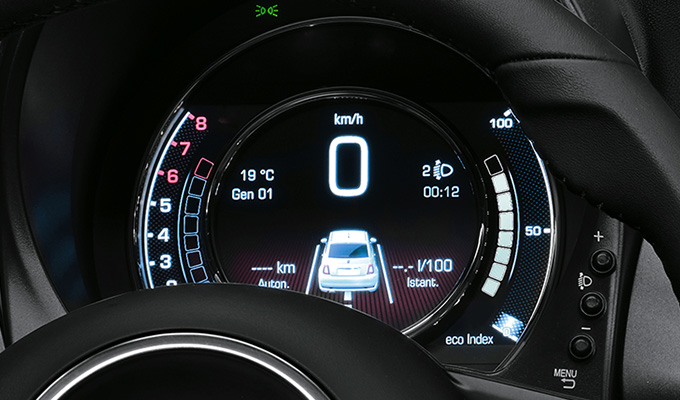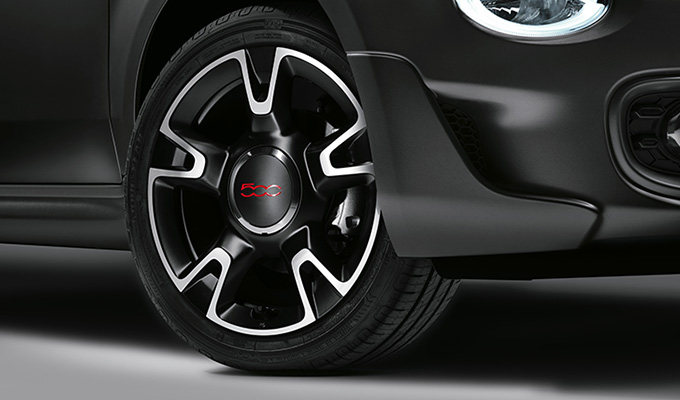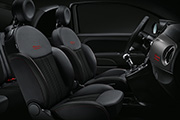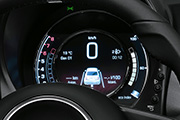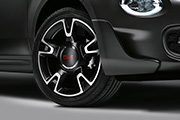 ICONIC DESIGN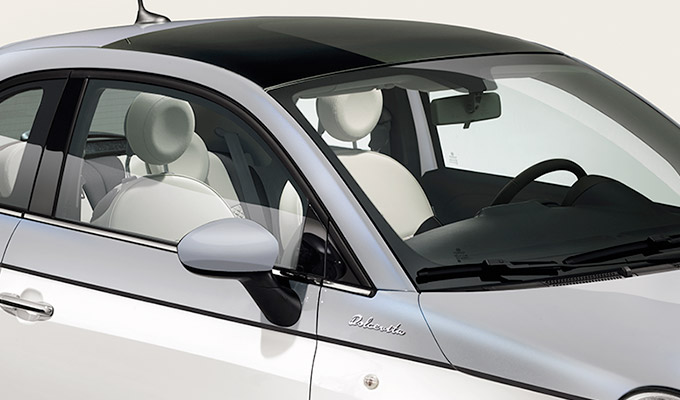 ALWAYS ENJOY THE PANORAMA
A panoramic view of the sky, the city and all that surrounds you: with the 500's glass roof, you'll quickly discover that beauty is easy to find on every journey.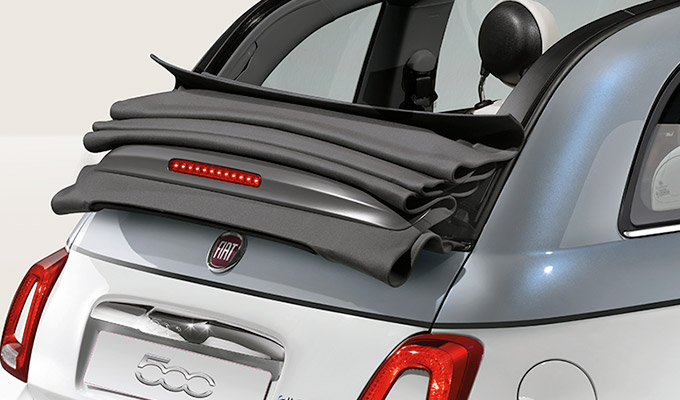 OPEN UP TO YOUR STYLE
The iconic 500 style, your way: in the Cabrio versions, you can choose your favourite colour for the capote - black, grey, beige or red.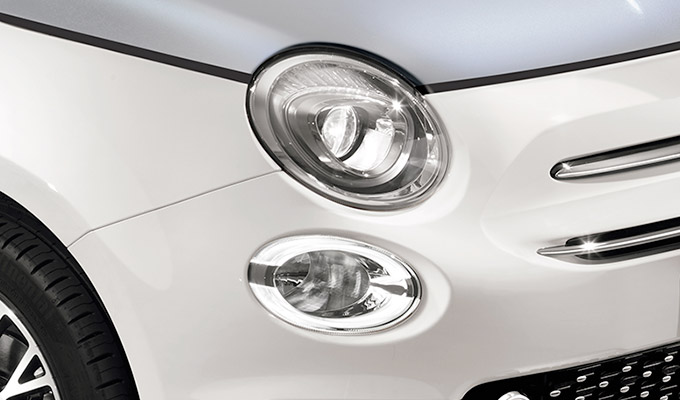 THE LOOK OF AN ICON
The unmistakable shape of the front headlamps is both an homage to the heritage of the brand and a light illuminating its future.
INFOTAINMENT
The 500 range provides the perfect connectivity for your journeys, thanks to its Uconnect™ 7'' HD Touchscreen Radio with Bluetooth, USB and DAB, Apple CarPlay™ compatibility, and Android Auto™ connectivity.​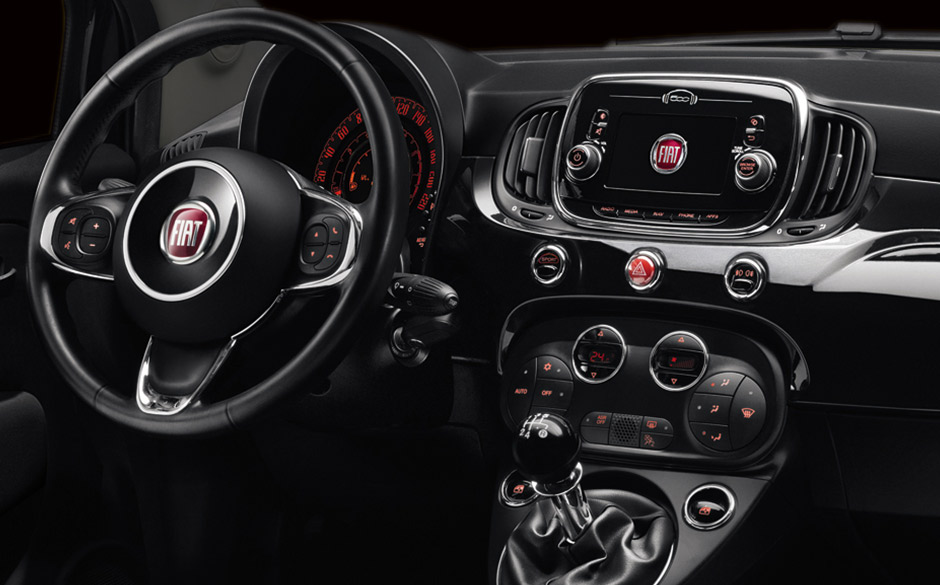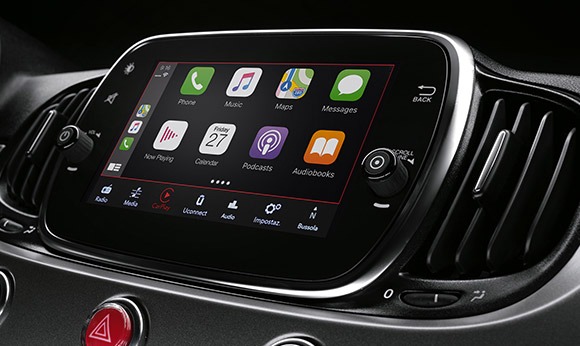 APPLE CARPLAY™
APPLE CARPLAY™ Thanks to Apple CarPlay™ support you can simply connect your iPhone to the Uconnect™ 7" HD display to get directions, make calls, send and receive messages and listen to Apple Music, audiobooks or podcasts while staying focused on the road. You can control CarPlay™ with Siri Voice control or the touchscreen.
CarPlay™, iPhone and Siri are registered trademarks of Apple inc.a
Click here to explore the compatible devices.

ANDROID AUTO™
500 Connect features Android Auto™ integration. Connect your smartphone and manage maps, music, contacts and more, without putting safety at risk. Thanks to the user-friendly interface, your apps will appear on the Uconnect™ 7" HD display organised into easy-to-read pages. You can listen to Apple Music with Android Auto™ to stream 50 million songs ad-free for a never-ending playlist.
Google, Google Play and Android Auto™ are trademarks of Google LLC.
Click here to explore the compatible devices.
500 PERFORMANCE: A NEW ENERGY IN TOWN
Introducing the Mild Hybrid technology in the whole 500 range makes the most iconic city car ever more efficient and improves its driving experience.