…
ICONIC FIAT 500 DESIGN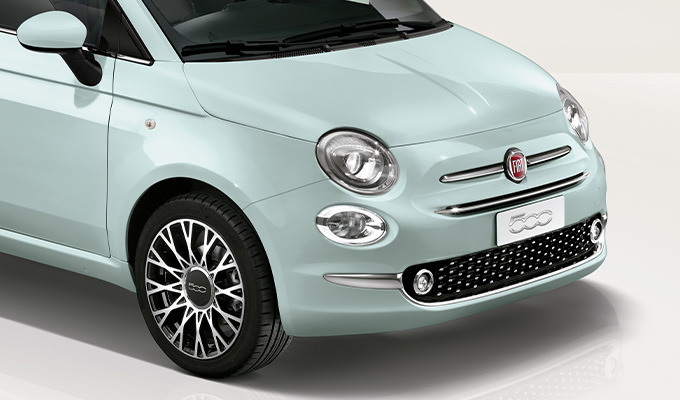 LED DRL  
Brighter and more efficient, thanks to LED technology improving visibility.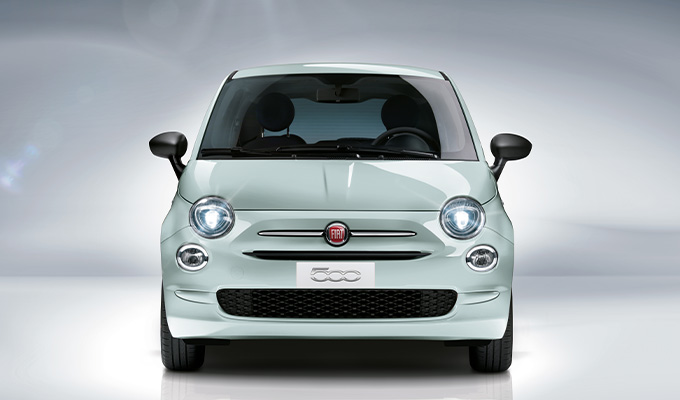 THE LOOK OF AN ICON 
The unmistakable shape of the front headlamps is both a homage to the heritage of the brand and a light shining towards the future.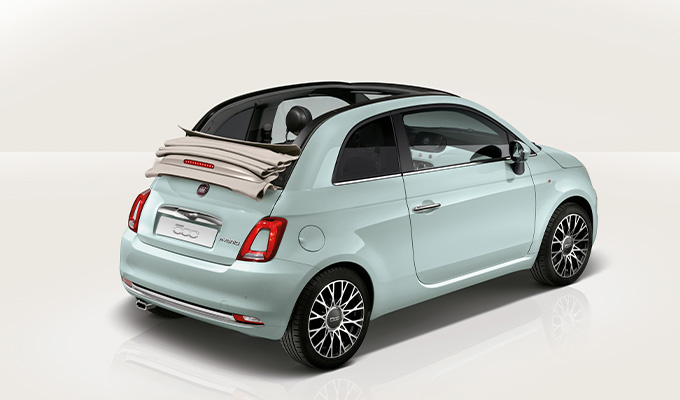 ONE ICON, 3 CAPOTE OPTIONS 
Beige, red, and black: choose the color of the capote of your Fiat 500C and enjoy the open air, your way.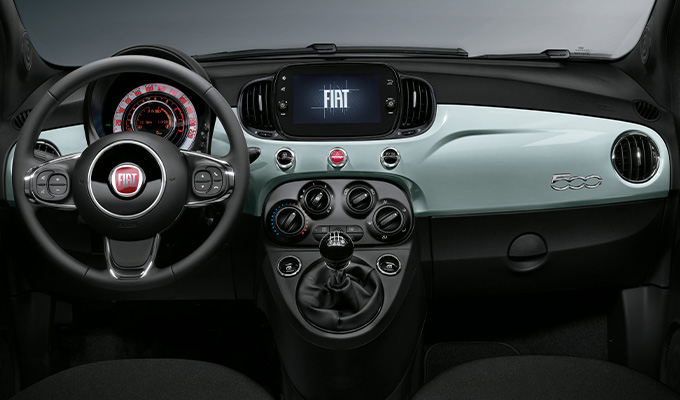 BODY PAINT DASHBOARD 
The dashboard of the Fiat 500 shares the same colour of the body for a consistent style and an unmistakable look.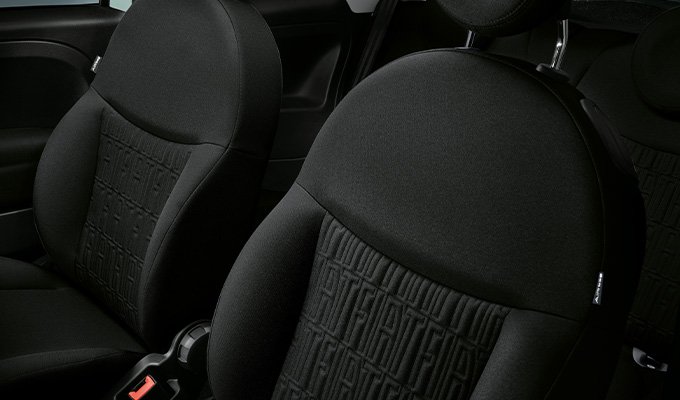 BLACK SEATS  
The latest evolution of the Fiat city car signature stands out on the new black fabric seats, for an exclusive interior look.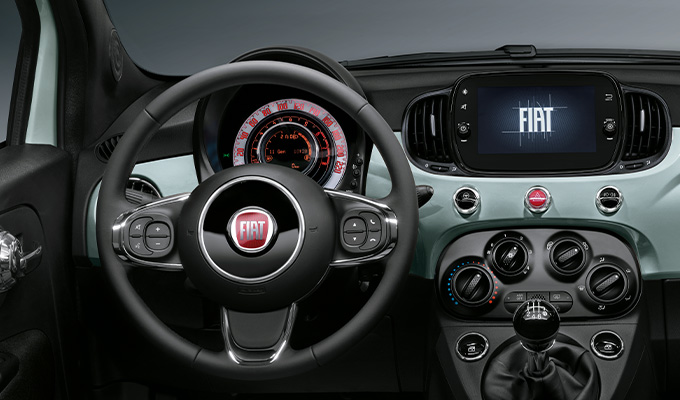 FEEL EVEN MORE IN CONTROL 
Control the car functions with your fingers and enjoy the soft sensation of the wrapped soft touch steering wheel. 
The images are for illustrative and indicative purposes only.
We reserve the right to change prices, colours, technical specification and options of models shown which may not reflect the latest UK specifications.
Please contact your local retailer for the latest information.